Welcome to page 17 of our Memory Lane feature where you will find lots more exhibits from
the early days of the marquetry movement and the formation of our Society.
This month's contributor is QJS Marquetry who happened upon some old Veneer kits plus an unopened jar of marquetry polish.
The polish and the veneer kits date from 1993 and are still in serviceable condition, never being opened apparently.
We have to admit that this is the first example of a dedicated marquetry polish that we have seen - enjoy a unique product :
---
| | | |
| --- | --- | --- |
| Marquetry Polish by Atlas view 1 | Marquetry Polish by Atlas view 2 | Marquetry Polish by Atlas view 3 |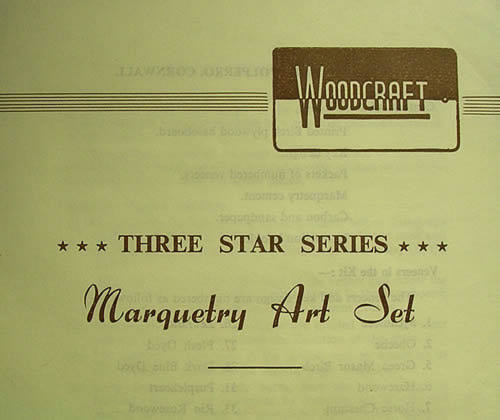 Instruction Sheet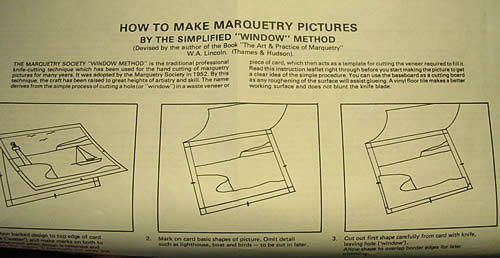 The Window Method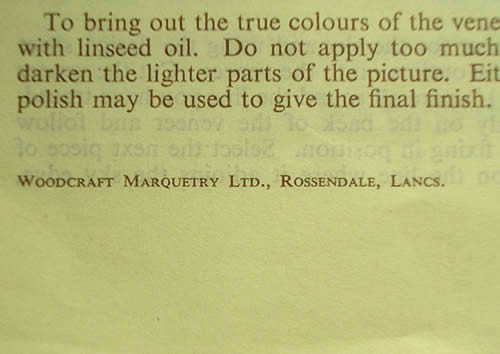 Woodcraft Marquetry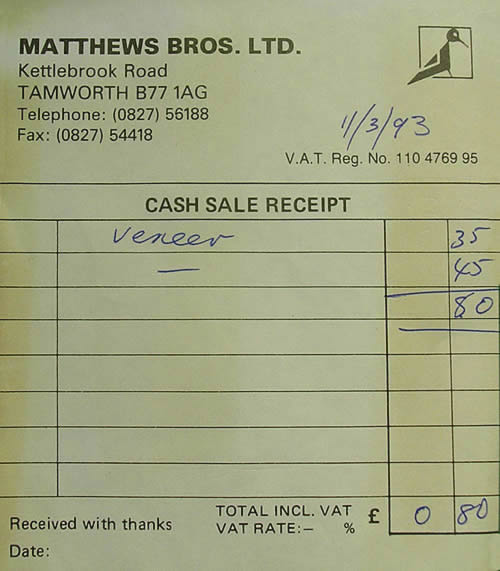 Veneers Receipt
Thanks go to QJS Marquetry for sending us these interesting pieces of marquetry history.
---
---
If any of you, our readers, have any items you would think suitable for this page,
would you photograph them and send the picture to us by either e-mail
(as jpeg pictures) or, if an actual photo, to our "Contact Us" address.
We will be very pleased to display suitable "Memory Lane"
items on this page for everyone to enjoy.

---
Return to the News Page

or
select a page:
1
|
2
|
3
|
4
|
5
|
6
|
7
|
8
|
9
|
10
|
11
|
12
|
13
|
14
|
15
|
16
|
17